THIS WEEK'S GLOBAL ANTISEMITISM REPORT
On New Year's Eve, the words "Vax the Jews" were projected on the side of a building in downtown Orlando, Florida, prompting the city's mayor to express solidarity with the local Jewish community.
The same night, a knife-wielding assailant attacked three police officers near Times Square in New York City and  cited U.S. support for Israel as a motive.
Meanwhile, in London, England, a Jewish man was stabbed while taking a walk with his infant son in the Stamford Hill neighborhood. In Amman, Jordan, a parliament member referred to Jews as the "sons of monkeys and pigs," and said that Jordanians would become "suicide bombers" for the Al Aqsa Mosque in Jerusalem.
Israel's Diaspora Affairs Ministry was renamed to emphasize its mission of combating antisemitism worldwide, and a new study found that the Jewish state was targeted by the UN General Assembly in 2022 more times than all other countries combined.
Lithuania's parliament passed a law allocating nearly $40 million for Holocaust survivors and their heirs, while back in the U.S., 24-year-old Holocaust denier and Kanye West ally Nick Fuentes claimed that more than 1,000 young people signed-up for the "Students for Ye" Telegram group.
The first-ever report released by the Kentucky Jewish Council detailed 30 antisemitic incidents that occurred in the state over the past year.
New data showed that Hasidic and Orthodox Jews have been the victims of the vast majority of antisemitic hate crimes in New York City. According to the report, 65% of perpetrators were Black, 16% Asian, 10% Hispanic and 3% were White.
This week's global antisemitism report highlights 26 new media reports of antisemitic incidents. The total includes 16 (61.5%) from the far-right, 2 (7.7%) from the far-left, 2 (7.7%) with Islamist motivations, and 6 (23.1%) unidentifiable in nature.
THERE SURE IS A LOT OF KANYE WEST-INSPIRED NAZI MERCH ONLINE
By  DAVID GILBERT
Ye, the rapper formerly known as Kanye West, has inspired online retailers to cash in on his new status among neo-Nazis and antisemites by selling a line of merchandise featuring the rapper's 2024 presidential campaign slogan combined with a swastika. The merchandise, much of which features a stylized version of the "Ye 24" slogan designed to look like a pair of swastikas, is freely available to purchase on a variety of websites, including several prominent specialist clothing retailers. Groups like the Anti-Defamation League and the Combat Antisemitism Movement have called attention to the availability of such merchandise, and said that it is the latest example of how Ye, who announced his 2024 presidential bid in November, is mainstreaming antisemitic beliefs. Over the last few months, the rapper has repeatedly spouted antisemitic remarks, including saying that he "likes Hitler" and suggesting that the Nazis weren't all bad. "They did good things too—we gotta stop dissing the Nazis all the time," West told Alex Jones in an interview earlier this month.
ANTISEMITIC WORDS PROJECTED ONTO DOWNTOWN ORLANDO BUILDING ON NEW YEAR'S EVE
By ERIK VON ANCKEN
More hateful words targeting the Jewish community showed up on the side of a building on New Year's Eve, this time in downtown Orlando. Cell phone video showed the words "vax the Jews" scrolling across the top of an office building on Orange Avenue at Washington Street. During the brief video, no one in the crowd reacted to the act of antisemitism. Keith Dvorchik, CEO of Shalom Orlando, a merger of the Roth Family Jewish Community Center and Jewish Federation of Greater Orlando, reacted strongly — yet again. "We've talked about this far too many times," Dvorchik said. "Jewish people remain the only group that is OK to hate." Dvorchik was hoping for a new start in this new year after so much antisemitism last year, even here in Central Florida. Hate groups protesting on an overpass and at a shopping center, a famous rapper tweeting Jewish hate and Antisemitic words shining on a football stadium in Jacksonville.
KNIFE-WIELDING JIHADI WHO ATTACKED NEW YORK COPS ON NEW YEAR'S EVE CITES US SUPPORT OF ISRAEL AS MOTIVE
By ALGEMEINER STAFF
The 19-year-old man who attacked three police officers with a knife in New York on New Year's Eve told authorities he had come to the city "in order to kill people and carry out jihad," prosecutors said on Wednesday. Maine resident Trevor Bickford also allegedly said that all government officials were legitimate targets in his view, including Muslims since "they cannot be proper Muslims because the United States government supports Israel." Bickford was charged Wednesday by the Manhattan District Attorney's office with attempted murder in the first degree and attempted assault. The attack occurred shortly after 10 p.m. on Saturday just north of Times Square.
ANTISEMITIC ACTIVIST NICK FUENTES CLAIMS OVER 1,000 SIGN-UPS FOR 'STUDENTS FOR YE' GROUP
By JNS
Holocaust denier and white supremacist Nick Fuentes announced Monday on his Telegram channel that more than 1,000 students have signed up for a group dubbed "Students for Ye" within two weeks. Fuentes asserted that his efforts on behalf of the embattled hip-hop mogul Ye (formerly Kanye West) were "all in service to Christ" and begged for others to "PUSH TO 2,000 WITH US." The antisemitic activist described these initial followers as "the first believers in our grassroots movement to support a potential YE24 campaign." To grow his movement, Fuentes linked to a Google document, asking for names and if those signing up were in college. The document stated, "This is a survey to collect contact information of college students supporting Ye, formerly known as Kanye West. If there is a presidential campaign, YE24 will receive this information." Ye previously ran for president in 2020 and received 70,000 votes.
JEWISH LONDONER SLASHED AND HIS INFANT SON ASSAULTED WHILE TAKING WALK
By DION J. PIERRE
A Jewish man and his infant son were assaulted in London while taking a walk, a local Jewish community watch group reported on Friday. "A racist male unhappy with the child's speed pushed the 1-yr-old shouting 'Move F** Jew, I will stab & kill you' before cutting the victim on his face/hand," Shomrim Stamford Hill, which provides security and support to the local Orthodox Jewish community — one of the largest in Europe — tweeted on Dec. 30. The son, the group added, was also pushed to the ground. The incident, for which the mother was present, is the latest in a spate of attacks on Jewish Londoners that have been occurring all year and peaked shortly after Halloween during what Shomrim described as a "hate crimes pandemic." Antisemitic hate crimes have been an ongoing problem in London all year. Earlier in December, an Orthodox Jewish woman in the Stamford Hill neighborhood of London was stalked and assaulted by an unknown perpetrator.
GERMANY – TOMBSTONES KNOCKED OVER IN GUBEN JEWISH CEMETERY
At the Jewish cemetery in Guben (Spree-Neisse), unknown persons knocked over three gravestones on Monday night. Two stones were completely overturned, it said. The crown of the grave had been pushed off the foundation by a third person. The stones remained undamaged so that they can be set up again, says the cemetery attendant and former pastor of the Protestant community, Michael Domke. After the incident, state security took over the investigation, the police said in Cottbus on Tuesday. Investigations will be carried out in all directions after forensic scientists have examined the crime scene.
POLICE INVESTIGATING HATE-RELATED GRAFFITI IN TORONTO'S EAST END
By BRITTANY ROSEN & GABBY RODRIGUES
Toronto police say they are investigating graffiti spray-painted in the city's east end as hate motivated. Police said Wednesday that officers were called Sunday to Phin Park near Danforth and Jones avenues. Investigators said an unknown person had spray-painted hate-related graffiti on structures within the park. Photos posted to social media suggest the vandalism took aim at Black and Jewish communities, with racist language and swastikas spray-painted.
FRANCE – ANTISEMITIC GRAFFITI IN ROANNE
By CFCA
An antisemitic inscription has been visible on the exterior wall of a house in the Arsenal district of Roanne. The owners filed a complaint. Written in phonetics but perfectly understandable, the interjection is openly antisemitic: "Nyclé Feuj" means "Nique les feujs" ("Fuck/screw Jews").
ROMANIAN CITY COUNCIL VOTES DOWN PLAN TO REMOVE BUST OF PRO-NAZI GOVERNMENT OFFICIAL
By MARCEL GASCÓN BARBERÁY
Watchdogs in Romania slammed an administrative unit of Bucharest's city council for refusing to dismantle a bust honoring Mircea Vulcanescu, who served as a finance minister in the country's pro-Nazi government during World War II. On Wednesday, Sector 2 of the city council voted down a resolution that would have removed the monument from Saint Stefan park in the Romanian capital. The resolution, which attracted national attention, was initiated by a local councilor from the center-right National Liberal Party and failed to be adopted as a majority of councilors abstained. Parliament member Antonio Andrusceac, of the far-right and nationalist Alliance for the Union of Romanians party, was present at the vote and accused the Elie Wiesel Institute for the Study of the Holocaust in Romania — a public institution which has long championed the removal of monuments honoring Nazi figures and collaborators — of "rewriting Romanian history and demolishing the cult of its heroes and martyrs." The Wiesel Institute sees the refusal to adopt the motion as a violation of a law adopted by the Romanian parliament in 2002 and revised in 2015, which made glorifying figures guilty of crimes against humanity illegal.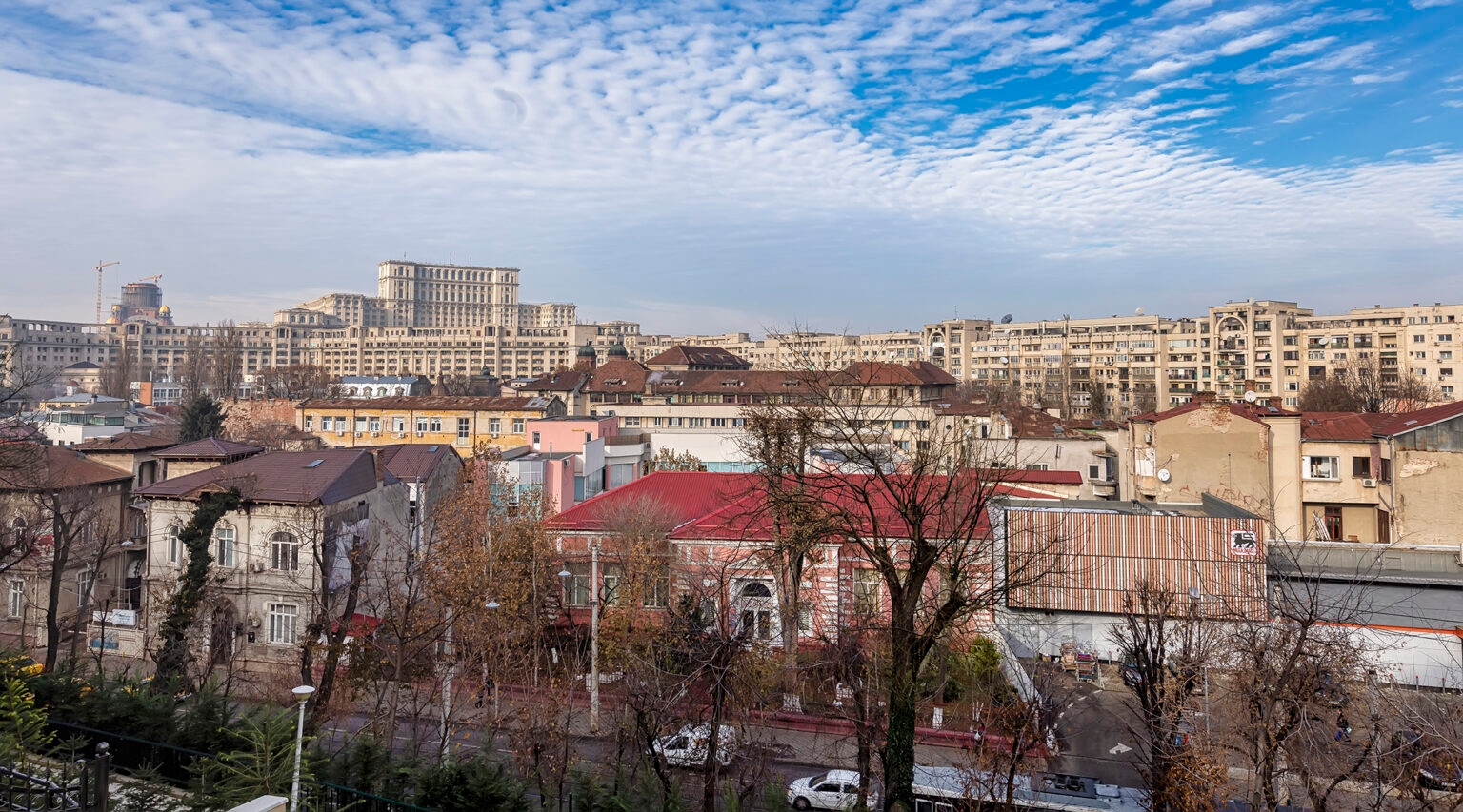 'JORDANIANS WILL BECOME SUICIDE BOMBERS FOR AL-AQSA' – JORDANIAN LAWMAKER
By ALEC POLLARD
Member of Jordan's parliament also uses antisemitic reference to Jews, calling them 'sons of monkeys and pigs' A member of Jordan's parliament on Wednesday said that Jordanians would become "suicide bombers" for the Al Aqsa Mosque in Jerusalem in response to the previous day's visit to the Temple Mount by Israel's National Security Minister Itamar Ben-Gvir. Using an antisemitic reference to Jews as "the sons of monkeys and pigs," Yanal Abd al-Salam Nour al-Din al-Fraihat said in a speech at Jordan's national assembly in the capital Amman that "the response of the Palestinian and Jordanian people at the moment is only talk, but this is a volcano and soon the response will be with lead bullets."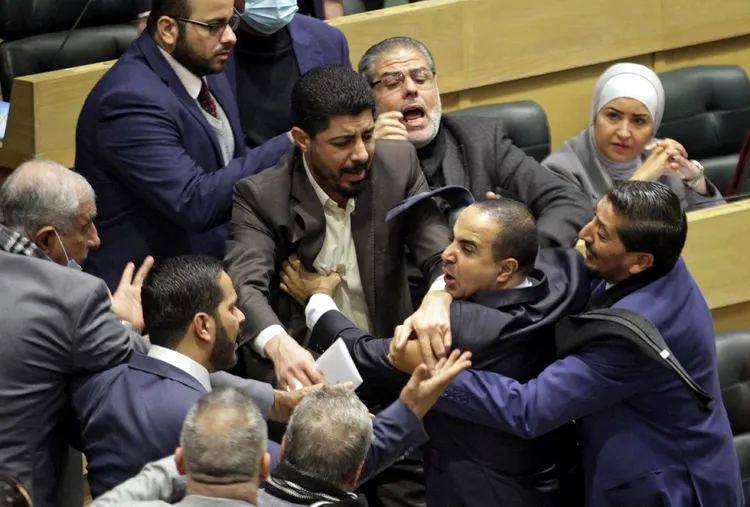 WASHINGTON STATE 'ETHNIC STUDIES' CURRICULUM DEVELOPER CLAIMS JEWS HAVE 'SYSTEMIC POWER'
By THE POST MILLENNIAL
The former program manager of Seattle Public Schools' Ethnic Studies program claimed that white, Jewish people benefit from systems of oppression that disenfranchise people of color, according to emails obtained through a FOIA request. Parents Defending Education obtained the emails from Tracy Castro-Gill, who worked as the district's Ethnic Studies Manager from September 2018 until May 2020, when the superintendent removed her from the position due to "unprofessional behavior." Castro Gill, who identifies as a "non-binary" "Xicanx," did not include the Jewish community in the development of the district's Ethnic Studies program, because the program takes "an intersectional approach to every aspect of identity… input from people and communities of color has been prioritized."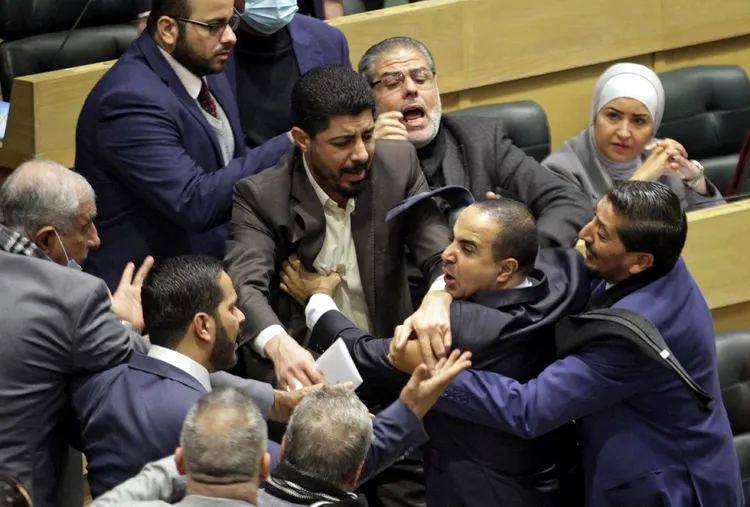 MAJORITY OF VICTIMS OF ANTISEMITIC CRIME IN NYC ARE ULTRA-ORTHODOX, HASIDIC – REPORT
By JERUSALEM POST STAFF
Most antisemitic hate crimes against Jewish people in New York City were targeted at Orthodox or Hasidic Jews and were perpetuated by people from other minority groups, a new report has found. The report was published by Americans Against Antisemitism and documents antisemitic crimes in New York City between April 2018 and August 2022. Overall, 194 cases were recorded in those four years, with 154 being physical assaults and the other 40 verbal. 22% of crimes were committed by teenagers and 23% were committed by a group of two or more people.
UN CONDEMNED ISRAEL MORE THAN ALL OTHER COUNTRIES COMBINED IN 2022 — MONITOR
By LUKE TRESS
The United Nations General Assembly passed more resolutions critical of Israel than against all other nations combined in 2022, contributing to what observers call an ongoing lopsided focus on the Jewish state at the world body. The General Assembly approved 15 anti-Israel resolutions last year, versus 13 resolutions criticizing other countries, according to a tally by the pro-Israel monitoring group UN Watch. Russia was the focus of six resolutions condemning its invasion of Ukraine. North Korea, Afghanistan, Myanmar, Syria, Iran and the US were hit with one resolution each.
ISRAEL'S DIASPORA MINISTRY TO BE RENAMED FOR FIGHTING ANTISEMITISM
By ZVIKA KLEIN
The Diaspora Affairs Ministry will change its name to Diaspora Affairs and Combat Antisemitism Ministry, incoming Minister Amichai Chikli said on Monday during his incoming ceremony at the ministry. "We managed to unite various departments dealing with antisemitism and the fight against the delegitimization of Israel under one roof," he said. Chikli also called out to organizations and individuals who have initiatives to fight delegitimization of Israel "to continue," and that he and the ministry will "do everything we can to help." Chikli added that he is "aware of the concerns in the Jewish communities in the world," regarding the new government and that "I believe that reality will prove that most of the concerns will be false."
BIDEN ADMINISTRATION DELAYS CIVIL RIGHTS PROTECTIONS AGAINST ANTISEMITISM TO DECEMBER; PALESTINIAN GROUP LAUDS MOVE
By DION J. PIERRE
The Biden administration has again delayed issuing new federal regulations — first proposed by President Trump — that would apply the International Holocaust Remembrance Alliance (IHRA) definition of antisemitism to civil rights investigations, which lawmakers and advocates have long said would help protect Jewish students from anti-Zionist discrimination and harassment. The proposed guidelines, based on a directive given in Dec. 2019 by former President Donald Trump in response to rising anti-Zionist discrimination on college campuses, will not be instituted until at least December 2023.
LITHUANIA PASSES LAW ALLOCATING NEARLY $40 MILLION FOR HOLOCAUST SURVIVORS
By DAVID I. KLEIN
Lithuania's parliament passed a law this week to set aside over 37 million euros ($38 million) as restitution for Holocaust survivors and their heirs. Ingrida Šimonytė, Lithuania's prime minister, introduced the bill in the Seimas, Lithuania's national legislature in Vilnius, on Nov. 15, proposing to nearly double the money the government had already set aside for restitution claims in a country where 90% of its Jews were killed in the Holocaust. Today only 5,000 Jews remain in the country. The World Jewish Restitution Organization called it "an important step to providing a measure of justice to Lithuanian Holocaust survivors and their families for the horrors they suffered during World War II and its aftermath." The bill passed last week with an overwhelming majority, with 72 parliamentarians in favor, six against and two abstaining.
THESE ST. LOUIS TEENS AT THE FOREFRONT OF FIGHTING ANTISEMITISM
By NOAM BUCH
In 2021, the Anti-Defamation League (ADL) found that over 2,717 anti-Semitic incidents were reported in the United States. This number is a 34% increase from the previous year. At the forefront of this rise of antisemitism, are Jewish teenagers. Rylie Fine, a senior at Eureka High School, has had several encounters with antisemitism. "I go to school where I am the only Jewish student," Fine said. "I've gotten comments from people asking me where my horns are, and since I go to a Jewish camp, 'Is that like a concentration camp?'" Ilana Boyer, a senior at Whitfield, has also been affected by this rise in antisemitism.
BLACK EYED PEAS DEDICATE POLAND CONCERT TO JEWS, OTHER MINORITIES
By JERUSALEM POST STAFF
The Black Eyed Peas showed support for the Jewish community during their New Year's Eve concert in Poland when they dedicated one of their songs to those who were targets of hate throughout 2022. During their headlining set at the Polish "New Year's of Dreams" music concert, hip-hop group members apl.de.ap, Taboo, new semi-member J. Rey Soul and frontman will.i.am performed their hit song "Where Is The Love?" "The Jewish community — we love you," said will.i.am.
OVER 375,000 INDIVIDUALS AND 550 ORGANIZATIONS HAVE JOINED OUR MOVEMENT.  THANK YOU FOR YOUR SUPPORT!
 The Combat Antisemitism Movement is a global coalition engaging more than 375,000 people and 550 organizations from a diverse array of religious, political, and cultural backgrounds in the common mission of fighting the world's oldest hatred. We act collaboratively to build a better future, free of bigotry, for Jews and all humanity.