Holocaust Museum in New Mexico Vandalized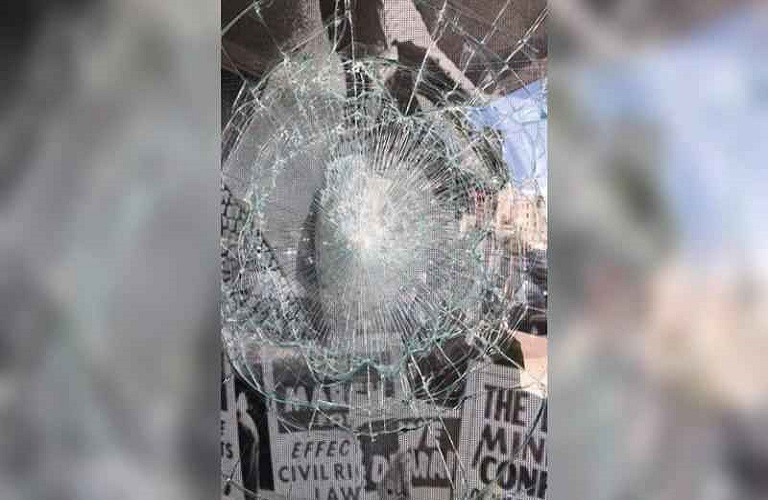 August 5, 2020
The exterior of the New Mexico Holocaust Museum, located in Albuquerque, New Mexico was damaged by vandals last week, KOB4 news reported.
The large display window on the front of the New Mexico Holocaust Museum and Gellert Center for Education was shattered. Behind the broken window was a large photograph that was part of an exhibition depicting a civil rights march in the early 1960s. Notably, the vandalism took place as the funeral of U.S. Congressman and civil rights leader John Lewis was being broadcast live on television.
The executive director of the museum, Leon Natker said, "it was no coincidence the attack happened just as the funeral of Lewis was being broadcast."
The culprit remains unidentified and no arrests have been made.
The news of the vandalism at the New Mexico Holocaust Museum follows a series of other incidents targeting Jewish sites around the United States in recent weeks. Earlier this week, a Jewish cemetery was vandalized with white supremacist graffiti in Virginia and a Holocaust Memorial was vandalized last week in Charleston, South Carolina.
Read More: https://bit.ly/2DFeras
Take Action
United States