Milwaukee's Moishe Pod Celebrates First Anniversary, Amid Rising Antisemitism in Wisconsin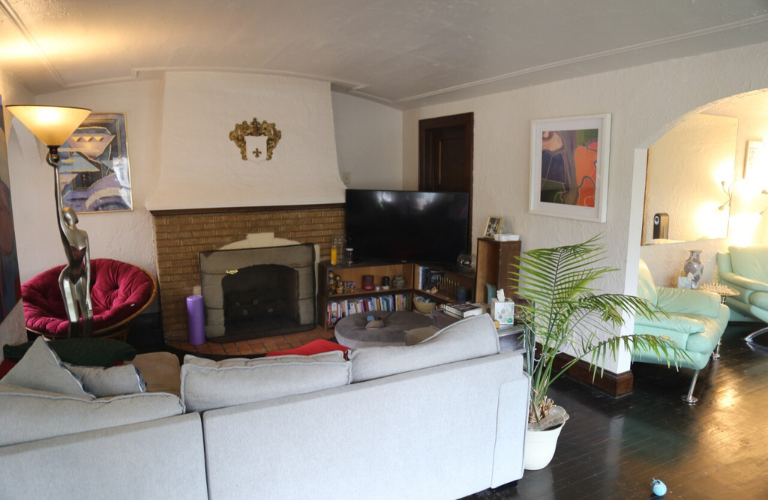 The living room of the Moishe Pod in Milwaukee. Photo: James Groh.
June 20, 2022
The Moishe Pod on Milwaukee's East Side — the only Moishe House in the state of Wisconsin — recently celebrated the first anniversary of its establishment.
The purpose of the Moishe Pod is serve as a central location for casual hangouts and shared experiences, allowing young professionals from across the greater Milwaukee area to learn more about each other.
"We're a space for everyone," Nicole Gorelik — co-founder and resident of the Moishe Pod — was quoted as saying by WTMJ-TV. "Our goal isn't to bring only Jews in and making this a Jewish-only space, because a Jewish community is a space full of Jews, non-Jews, allies, friends, etc."
Fellow Moishe Pad co-founder and resident Leah Biller commented, "I think that a Jewish space in Milwaukee is really important, especially with antisemitism being on a rise nationwide. It's important that we as a a community support each other."
According to data compiled by the Milwaukee Jewish Community Relations Council, there were 95 reported incidents of antisemitism in Wisconsin in 2021 — nearly matching 2020's all-time record-high total of 99.