GLOBAL ANTISEMITISM REPORT
THIS WEEK'S GLOBAL ANTISEMITISM REPORT
This week, we continued to monitor antisemitism around the world while advocating for more actions to be made.
This week, the Antisemitism Research Center detected an uptick in the number of violent incidents of antisemitism. In South Florida, a resident reported a physical confrontation with the building's office manager, which included the uttering of antisemitic slurs. In Massachusetts, police arrested and charged a man who they said made phone calls threatening to shoot down and burn a Pride flag while making derogatory statements about the Jewish community. Lastly, during  the week of Yom Hashoah , far-right Republican member of Congress Paul Gosar, used his official House email listserv to promote an article from a Holocaust-denying website that praised him for condemning the "Jewish warmongers" backing US support for the "Nazi" regime in Ukraine. 
In the Middle East, the last week of Ramadan marked the annual Al Quds Day (Jerusalem Day), an international event that denounces Zionism. As usual, these periods of time are often accompanied by increased levels of violence against Jewish Israelis. This past week, two Israeli men were shot and wounded in a Palestinian terror attack in Jerusalem's Sheikh Jarrah neighborhood. These waves of religious violence often send shockwaves that impact the international Jewish community. 
Demonstrations against Israel this week took place in Canada, Pakistan, the UK, and Iran. In London, portraits of former IRGC general Qassem Soleimani were paraded outside 10 Downing Street, alongside placards that equated Zionism with Nazism, and an Israeli flag was burned and stamped on. In Canada, demonstrators chanted genocidal antisemitic slogans — including "From the river to the sea, Palestine will be free." They also held up signs promoting terrorism and equating Zionism with nazism, in a disturbing display of vile Jewish hatred. This past week also saw the vandalizing of a synagogue in Seattle, Washington and in Barcelona, Spain.
This week's global antisemitism report highlights 40 new reports of antisemitic incidents. The total includes 16 (40.0%) from the far-right, 6 (15.0%) from the far-left, 11 (27.5%) with Islamist motivations, and 7 (17.5%) unidentifiable in nature.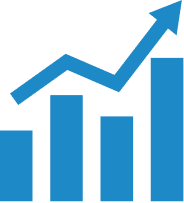 government & policy update