GLOBAL ANTISEMITISM REPORT
THIS WEEK'S GLOBAL ANTISEMITISM REPORT
This week, we continued to monitor antisemitism around the world while advocating for more actions to be made.
This week, the CAM Antisemitism Research Center published a mid-year report on adoptions and endorsements of the International Holocaust Remembrance Alliance (IHRA) Working Definition of Antisemitism. The study highlighted 78 adoptions of the definition in January-June 2023, bringing the overall total to 1,192.
This number represents a broad array of international institutions and organizations, national and local governments, NGOs, universities, athletic clubs, and corporations that have embraced the IHRA antisemitism definition as a framework for recognizing modern-day iterations of Jew-hatred, training and educational programs, and policymaking initiatives. To learn more, read the new report here.
As a wave of violence targeting the Jewish community in New York City persists, an Israeli man was stabbed on Friday night in a suspected antisemitic attack in Brooklyn's Crown Heights neighborhood. The victim, a hasidic Jew, was walking on the street when two male suspects approached him and asked if he was Jewish, to which he replied yes. The assailants then stabbed him in the arm with a screwdriver before fleeing.
During Israel's counter-terror operation in Jenin, demonstrators in London called for the elimination of the world's only Jewish state, chanting, "From the river to the sea, Palestine will be free." In Germany, a neo-Nazi party published a statement titled "Nakba 75: The Struggle for Independence Continues," professing strong support for the Palestinians and their national cause. The peculiar but increasingly noticeable intersection of far-right and far-left manifestations of antisemitism highlights the need to recognize the ever-evolving nature of Jew-hatred.
While all Palestinian fatalities in the Jenin fighting were affiliated with internationally-recognized terrorist groups, media outlets around the world continued to amplify rhetoric criticizing and demonizing Israel for its justified self-defense actions. Rockets were fired toward Israel from both the Gaza Strip and Lebanon this week, and a stabbing attack was thwarted at a light rail station in Jerusalem.
This week's global antisemitism report highlights 31 new reports of antisemitic incidents. The total includes 15 (48.4%) from the far-right, 7 (22.6%) from the far-left, 6 (19.3%) with Islamist motivations, and 3 (9.7%) unidentifiable in nature.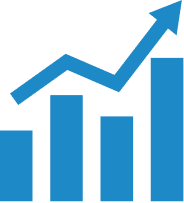 government & policy update