GLOBAL ANTISEMITISM REPORT
THIS WEEK'S GLOBAL ANTISEMITISM REPORT
This week, we continued to monitor antisemitism around the world while advocating for more actions to be made.
This week, a 19-year-old Michigan man who was arrested last month over an alleged plot to attack an East Lansing synagogue was indicted by a federal grand jury. Commenting on the IDF operation against terrorist groups in Jenin, the Council on American-Islamic Relations (CAIR) used antisemitic rhetoric to demonize Israel and whitewash Palestinian violence. Meanwhile, antisemitic flyers were distributed this week in Pennsylvania, Maryland, South Carolina, and Georgia. 
In London, England, two swastikas were carved into the seats of a public bus. In Germany, an assault took place in Frankfurt's Holocaust museum, where a member of a group of young people shouting "Allahu akbar" threw a full plastic bottle at a visitor. Amid the ongoing social unrest in France, a memorial to Holocaust victims and members of the French resistance was defaced with graffiti.
In Russia, the government designated Pinchas Goldschmidt, the former chief rabbi of Moscow, as a "foreign agent." a modern-day manifestation of classic antisemitic tropes spread across Europe over the centuries demonizing Jews as the "other."
In Israel, Palestinian violence targeting civilians escalated, with at least seven people wounded in a  terrorist vehicular-ramming and stabbing  attack at a bus stop in Tel Aviv. Invoking an age-old blood libel, a BBC anchorwoman claimed that IDF soldiers were "happy to kill children" during an interview with former Israeli Prime Minister Nafatli Bennett. Such hateful incitement in the media fuels the flames of contemporary antisemitism, endangering Jewish communities worldwide.
This week's global antisemitism report highlights 29 new reports of antisemitic incidents. The total includes 15 (51.72%) from the far-right, 4 (13.8%) from the far-left, 6 (20.69%) with Islamist motivations, and 4 (13.80%) unidentifiable in nature.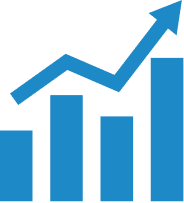 government & policy update