GLOBAL ANTISEMITISM REPORT
THIS WEEK'S GLOBAL ANTISEMITISM REPORT
This week, we continued to monitor antisemitism around the world while advocating for more actions to be made.
This week, white supremacist gunman Robert Bowers was found guilty of all federal charges stemming from the 2018 Pittsburgh synagogue massacre, in which 11 Jewish worshippers were murdered in the deadliest act of antisemitic violence in U.S. history. Next comes the penalty phase of the trial, when the jury will decide if Bowers will receive the death penalty for his crimes. Meanwhile, in Michigan, a 19-year-old suspect was charged with threatening a mass killing at a synagogue, and in New York's Crown Heights neighborhood, a man interrupted a wedding at Oheli Torah, threatening to "machine gun down" all the celebrants. Also this week, a Massachusetts synagogue and New Jersey cancer center were vandalized with antisemitic graffiti.
In the UK, a Durham University student who called Jews "apex predators in capitalism" in far-right group chats was allowed back on campus to pursue a PhD. There were also multiple reports in London of Jews being harassed in public spaces. In Italy, police arrested two individuals for propagating antisemitic content, including Holocaust denial, on Facebook. In Germany, a military cemetery was vandalized with swastikas. In France, four men face trial over accusations they conspired as a neo-Nazi terrorist group to attack mosques and Jewish sites in 2017 and 2018.
In Israel, four civilians were killed in a horrific shooting perpetrated by a pair of Palestinian terrorists at a gas station in the community of Eli. This was followed by reports of Palestinians celebrating the attack with the public distribution of candies. In the Iranian capital of Tehran, Ayatollah Ali Khomeini hosted a visiting delegation of Hamas officials and declared the West Bank to be a "major battleground for Palestinian factions against Israel."
"This week's global antisemitism report highlights 35  new reports of antisemitic incidents. The total includes 23 (65.71%) from the far-right, 4 (11.43%) from the far-left, 4 (11.43%) with Islamist motivations, and 4 (11.43%) unidentifiable in nature.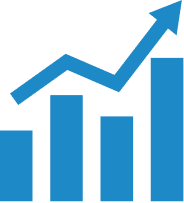 government & policy update