Weekly Report – November 16
GLOBAL ANTISEMITISM REPORT
THIS WEEK'S GLOBAL ANTISEMITISM REPORT
This week, we continued to monitor antisemitism around the world while advocating for more actions to be made.
Israel's ongoing ground operation in Gaza continues to fuel levels of antisemitism around the globe. Incidents are becoming more aggressive in nature, entailing rising percentages in the number of incidents that involve the threat or use of physical violence. In New York,  Jewish woman was assaulted on the Upper West Side, her Star of David necklace ripped from her neck, when she confronted two other women seen tearing down posters of Israelis taken hostage by Hamas. In Los Angeles, outside the Museum of Tolerance, anti-Israel demonstrators physically assaulted individuals that attended a screening of "Bearing Witness to the October 7th Massacre."
In the United Kingdom, the number of antisemitic incidents reported to CST in the month following October 7 surged by over 500 %, with dozens of assaults and more than 100 threats recorded. In the German city of Mainz, a monument to the victims of Nazi Germany was vandalized. In Canada, Jewish-owned businesses in Montreal are being targeted and vandalized with antisemitic material and Jewish institutions have been growingly targeted by armed assailants. In France, a teen was arrested after assaulting a Rabbi in a Paris metro. 
With the rise in antisemitic incidents, the Jewish community has unified with resilience to respond. Nearly 300,000 supporters of Israel and Jews around the globe rallied in Washington DC on Tuesday at the March for Israel, calling for the release of the hostages held by terrorists in Gaza and invoking the memory of the Holocaust while condemning Hamas's October 7 onslaught with a cry of "Never Again." 
Across college campuses, administrations have begun to take steps to combat the virulent rise of antisemitism. Columbia University is suspending Students for Justice in Palestine (SJP) and Jewish Voice for Peace (JVP) as official student groups through the end of the fall term. The decision was made after the two groups repeatedly violated University policies related to holding campus events. 
Officials from the US Department of Education met their own deadline in responding to a spike of antisemitism on college campuses by holding a virtual hourlong briefing on Monday with Jewish organizational leaders. In an astounding diplomatic victory for Israel, the 27 European Union nations have jointly condemned Hamas for what they described as the use of hospitals and civilians as "human shields" in the war against Israel.
THIS WEEK'S GLOBAL ANTISEMITISM REPORT highlights 166 new reports of antisemitic incidents. The total includes 23 (13.86%) from the far-right, 100 (60.24%) from the far-left, 23 (13.86%) with Islamist motivations, and 20 (12.05%) unidentifiable in nature.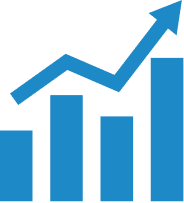 government & policy update