Weekly Report – September 21
GLOBAL ANTISEMITISM REPORT
THIS WEEK'S GLOBAL ANTISEMITISM REPORT
This week, we continued to monitor antisemitism around the world while advocating for more actions to be made.
In a call with American Jewish leaders ahead of the High Holidays, U.S. President Joe Biden reaffirmed his commitment to "condemn and combat antisemitism at every turn" and said his administration had "started aggressively implementing" the National Strategy to Counter Antisemitism it unveiled earlier this year.
Multiple synagogues across the U.S., including in New York, New Jersey, and Ohio, among other states, received bomb threats during the two-day Rosh Hashanah holiday, a continuation of a disturbing nationwide trend of recent months. However none of the threats were deemed credible and no violent incidents were reported.
Poland's minister of justice faced criticism for comparing a film highlighting the plight of Syrian and Afghan refugees to Nazi-style propaganda. The BBC was also denounced after publishing an article on the history of suicide bombings that drew links between "Jewish fanatics" and the al-Qaeda terrorists who perpetrated the 9/11 attacks. In Russia, Foreign Ministry Spokeswoman Maria Zakharova likened Ukraine's treatment of Russian POWs to Nazi war crimes during World War II. 
In North Africa, Tunisian President Kais Saied ludicrously claimed that the deadly storm that devastated Libya's coastal city of Derna with massive flooding was "evidence of Zionism's growing influence" because it was named "Daniel." Before Israel's establishment in 1948, more than 100,000 Jews lived in Tunisia, but less than 1,500 remain today, largely due to persecution rooted in antisemitic sentiment similar to that expressed by President Saied.
This week's global antisemitism report highlights 29 new reports of antisemitic incidents. The total includes 10 (34.48%) from the far-right, 1 (3.45%) from the far-left, 7 (24.14%) with Islamist motivations, and 11 (37.93%) unidentifiable in nature.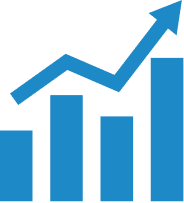 government & policy update