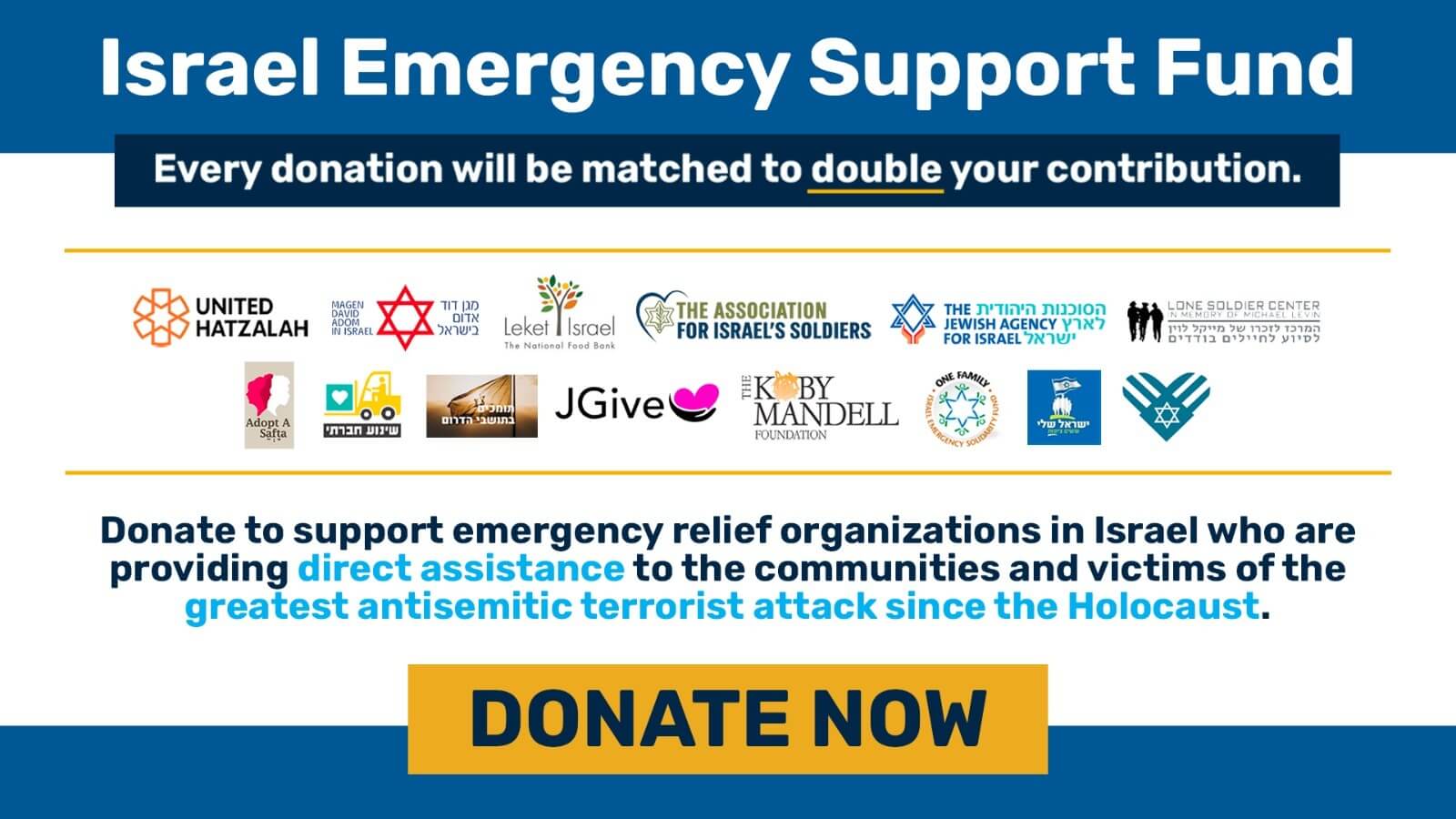 Stand With Israel and the Jewish People at This Time of Dire Need!
The Combat Antisemitism Movement (CAM) has launched an emergency fund to support relief organizations in Israel providing direct assistance to the communities and victims of the worst antisemitic attack since the Holocaust.
Your donation will have a powerful impact in granting urgently needed aid to those affected by this horrific event. By contributing through this fundraising campaign, not only will your generosity help those in desperate need, but Combat Antisemitism Movement (CAM) donors will also match funds to double the impact of your giving.
Together, we can stand in solidarity with the affected communities, offering them hope, strength, and the resources necessary to rebuild and heal. Your support is crucial in helping them regain their lives and restore a sense of security and stability. Join us in making a difference today!
"This is a platform to make a practical difference on the ground," CAM CEO Sacha Roytman Dratwa said. "We urge all people of good conscience across the world who were shocked by the terrifying brutality of what they witnessed on Saturday and want to do their part to help Israel overcome this adversity to give what they can. Every dollar counts, and will help the ongoing relief efforts in the days, months, and years ahead."
Make your contribution HERE to have Combat Antisemitism Movement match funds to double your donation.
The funds will be disbursed to the following organizations:
MEDICAL AID
SUPPORT FOR VICTIMS
SUPPORT FOR SOLDIERS
PRIVATE FUNDRAISING