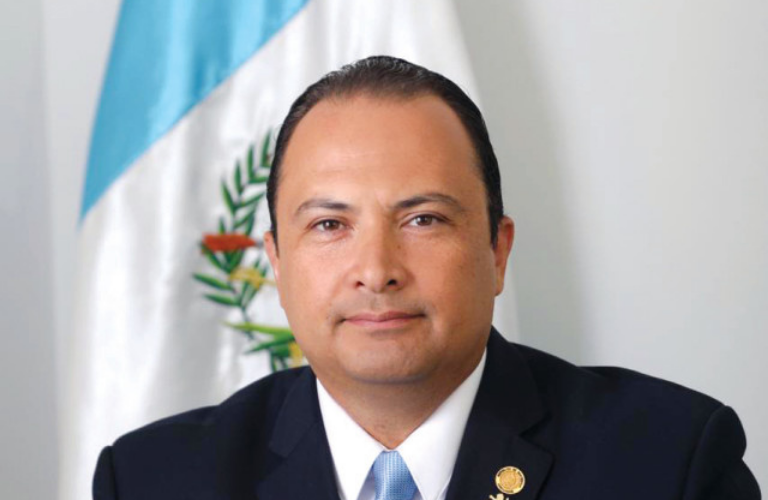 CAM Congratulates Ambassador Mario Búcaro on Swearing-In as Guatemala's New Foreign Minister
The Combat Antisemitism Movement congratulates Ambassador Mario Búcaro — a CAM Advisory Board member — on his swearing-in on Tuesday as the new Minister of Foreign Affairs of the Republic of Guatemala.
In 2018, as Guatemala's Ambassador to Israel at the time, Búcaro oversaw his country's historic recognition of Jerusalem as Israel's capital and the opening of the Guatemalan Embassy there, becoming only the second country to do so, following the United States.
A career diplomat, Búcaro's previous role, before becoming Foreign Minister, was Ambassador to Mexico.
He was sworn in as Foreign Minister on Tuesday by Guatemalan President Alejandro Giammattei, replacing Pedro Brolo.
Búcaro joined CAM's Advisory Board in early 2021. At his first Advisory Board meeting, Búcaro emphasized the "deep love Guatemalans have for Israel, and the commitment that we have to fight against antisemitism and discrimination against any people."
Congratulations to Mario Búcaro, a CAM Advisory Board member and true friend of the Jewish people and State of Israel, on his swearing-in as Guatemala's new Minister of Foreign Affairs!

We wish him the greatest success in this important leadership role serving his nation. pic.twitter.com/PhPyVIPArY

— Combat Antisemitism Movement (@CombatASemitism) February 2, 2022
Last July, Búcaro was an honored speaker at the first-ever Central America Forum for Israel, co-hosted by the Combat Antisemitism Movement (CAM) and Center for Jewish Impact, in partnership with the Congress of the Republic of Guatemala, the Guatemala-Israel Friendship League, and the Jewish Community of Guatemala.