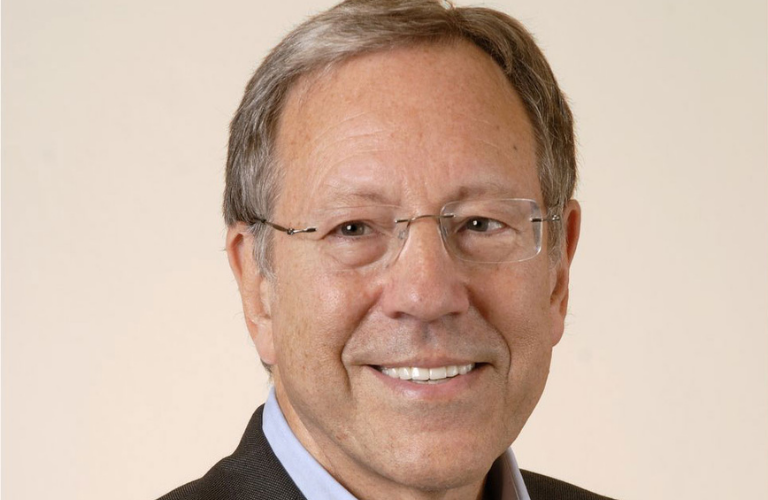 Distinguished Canadian Public Servant, the Honorable Irwin Cotler, Joins Combat Antisemitism Movement's Advisory Board
22 July 2021 (New York) – The Combat Antisemitism Movement (CAM), today announced that distinguished Canadian public servant, Irwin Cotler PC, OC, OQ, has joined its Advisory Board. Dr. Cotler joins an impressive list of advisors helping the organization spearhead the fight against antisemitism across the world.
Dr. Cotler is an Emeritus Professor of Law at McGill University, former Minister of Justice and Attorney General of Canada, and Member of Parliament. He is an international human rights lawyer and advocate in the global battle against antisemitism. Today, he serves as Chair of the Raoul Wallenberg Centre for Human Rights. As a member of the Canadian Parliament, he served as Chair of the "Inter-Parliamentary Group for Human Rights in Iran," Chair of the "Inter-Parliamentary Group of Justice for Sergei Magnitsky," as well as Chair of the "All-Party Save Darfur Parliamentary Coalition." In 2014, he was elected Canadian Parliamentarian of the Year by his colleagues.
In his capacity as a human rights lawyer and advocate, Dr. Cotler served as counsel to prisoners of conscience including Andrei Sakharov and Natan Sharansky (former Soviet Union), Nelson Mandela (South Africa), Jacobo Timerman (Latin America), Professor Saad Eddin Ibrahim (Egypt), alongside serving as international legal counsel to imprisoned blogger Raif Badawi (Saudi Arabia), political prisoner Leopoldo López (Venezuelan), and Shi'ite Cleric Ayatollah Boroujerdi (Iran). He also served as Chair of the International Commission of Inquiry into the Fate and Whereabouts of Raoul Wallenberg. The Oslo Freedom Forum called him, "Freedom's Counsel."
He is the recipient of 14 honorary doctorates and was recognized as "a scholar and advocate of international stature." He has been named an Officer of the Order of Canada, an Officer of the National Order of Quebec, and is also the recipient of the Queen Elizabeth II Diamond Jubilee Medal. He has been awarded the Canadian Bar Association's President's Award, was the first Canadian recipient of the International Raoul Wallenberg Foundation's Centennial Medal, the first recipient of the Romeo Dallaire Award for Human Rights Leadership, a recipient of the Sir Zafrullah Khan Award for Distinguished Public Service, a recipient of the Dalhousie University 2015 Ethical Leadership Award and a recipient of the 2015 Sergei Magnitsky Human Rights Award.
Dr. Cotler joins CAM's Advisory Board, which already includes former US Senator Joe Lieberman, human rights icon Natan Sharansky, UK Members of the House of Lords Baron John Mann and Baron Eric Pickles, Albania's former Minister of Labor and Social Affairs Valentina Leskaj, Frankfurt Mayor Uwe Becker, acclaimed Harvard academic Dr. Ruth Wisse, and Head of the Jewish Family and Children's Services (JFCS) and President of the Koret Foundation, Anita Friedman.
Dr. Irwin Cotler: "We are witnessing an escalating, global, virulent, sophisticated, and even lethal antisemitism where Jews are threatened and targeted in their neighborhoods and in the streets, on campuses and in their communities – where synagogues are torched, memorials are defaced, institutions are vandalized, and cemeteries are desecrated — the whole finding expression in two particularly dramatic developments. The first being hate crimes and the second being hate on social media. Accordingly, I was pleased to participate in the first-ever National Summit on Antisemitism where I shared 10 foundational principles for the combatting of antisemitism that can underpin a National Action Plan. I trust that working together with the Combat Antisemitism Movement we can encourage other governments to undertake similar National Action Summits on the road to implementing not only respective Nation Action Plans but also a Global Action Plan to combat antisemitism. "
Sacha Roytman-Dratwa, The Combat Antisemitism Movement Executive Director: "We are thrilled to welcome the honorable Dr. Irwin Cotler to our board of directors. Dr. Cotler brings with him years of accumulated knowledge and expertise in fighting all forms of discrimination and violations of human rights in various leadership capacities. We look forward to working together to advocate for the Jewish people and to educate others about the dangers of baseless hatred."
The Combat Antisemitism Movement is a non-partisan, global grassroots movement of individuals and organizations, across all religions and faiths, united around the goal of ending anti-Semitism in all its forms. Since its launching in February 2019, 330 organizations and 350,000 individuals have joined the Combat Antisemitism Movement by signing the campaign's pledge. The CAM Pledge draws upon the IHRA international definition of antisemitism and its list of specific behaviors used to discriminate against the Jewish people and the Jewish State of Israel.