THIS WEEK'S GLOBAL ANTI-SEMITISM REPORT
In a step closer to justice, the Poway, California synagogue shooter pled guilty to the deadly 2019 attack in which 61-year old mother Lori Gilbert Kaye was murdered. The shooter will spend the rest of his life in prison without the possibility of parole. The case of the shooter, who was radicalized online, is a reminder that antisemitic rhetoric leads to antisemitic violence.
This week, the head of Human Rights Watch blamed the surge in antisemitic attacks against British Jews on Israel, and an identifiably Jewish man was physically attacked and robbed by two assailants while on his way to synagogue in Brooklyn.
Vermont-based ice cream maker Ben & Jerrys caved to pressure from the antisemitic BDS movement, announcing an end to sales in Israel. Far-right demonstrators in Poland chanted slurs blaming Jews for the pandemic – the latest high-profile display of hate in the country as it debates a controversial anti-restitution bill for Holocaust victims.
In an effort to stamp out Jew-hatred in the party, Britain's Labour party banned four far-left factions with a history of antisemitism, potentially leading to the expulsion of thousands of party activists. During Canada's landmark National Summit on Antisemitism, Prime Minister Trudeau declared "Antisemitism isn't a problem for Jews to solve alone" and pledged support and resources for Jewish Canadians, who are facing record-breaking levels of Jew-hatred.
In a gesture of interfaith solidarity, Pope Francis reimposed restrictions on the Church's use of the Latin Mass, a liturgy that calls for the conversion of Jews. In Porto, the Jewish and Catholic communities have teamed up to fight antisemitism with creative inter-communal projects.
CAM's weekly global antisemitism report highlights 38 new media reports of antisemitic incidents, including 15 (39.5%) from the far-right, 12 (31.6%) from the far-left, 5 (13.2%) with Islamist motivations, and 6 (15.8%) unidentifiable in nature.
'WE MUST COLLECTIVELY AMPLIFY OUR DEMAND FOR JUSTICE': BERLIN JEWS SET TO RALLY AGAINST RISING ANTISEMITISM
This coming Sunday, July 25th, a demonstration will be held in Berlin to protest rising Jew-hatred in the German capital's Neukölln borough. The recent global antisemitism surge saw numerous displays of bigoted antisemitic hatred in Neukölln, prompting members of the local Jewish community to take action. The "Jewish Life Is Not a Provocation" protest — organized by the newly-formed Neukölln Alliance Against Antisemitism and co-sponsored by the Combat Antisemitism Movement (CAM) — will take place at 5 PM CEST in front of Neukölln's city hall.
AT NATIONAL RELIGIOUS BROADCASTERS CONVENTION, CHRISTIANS SHOW FERVENT SUPPORT FOR ISRAEL AND FIGHT AGAINST ANTISEMITISM
Last month's National Religious Broadcasters Convention brought together more than 3,300 Christian communicators in Grapevine, Texas. CAM was proud to co-sponsor the "Breakfast to Honor Israel," which drew more than 300 attendees. The theme of the breakfast was supporting Israel through deeds as well as prayer. In his remarks at the breakfast, EJ Kimball, CAM's Director of Christian Engagement, talked about the theological origins of antisemitism and how the Evangelical Christian community should approach the fight against this age-old societal scourge.
CENTRAL AMERICA FORUM FOR ISRAEL TO BRING TOP REGIONAL LEADERS TOGETHER FOR UNITED STAND AGAINST ANTISEMITISM
By CAM
Top leaders from Central America, Israel, and elsewhere will come together next week for a unique celebration — the first-ever Central America Forum for Israel. With antisemitism running rampant in many parts of the world, the strong bonds between Central America, Israel, and the Jewish people deserve to be heralded, and that is what this historic gathering is about. Read Here
DISTINGUISHED CANADIAN PUBLIC SERVANT, THE HONORABLE IRWIN COTLER, JOINS COMBAT ANTISEMITISM MOVEMENT'S ADVISORY BOARD
By CAM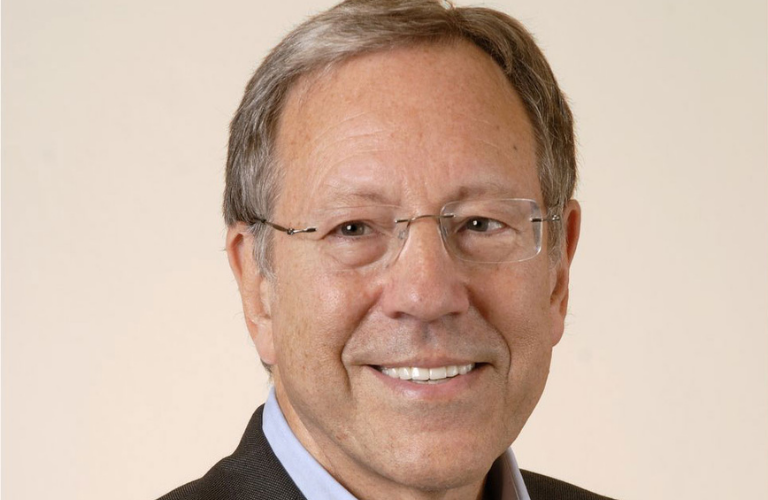 The Combat Antisemitism Movement (CAM), announced that distinguished Canadian public servant, Irwin Cotler PC, OC, OQ, has joined its Advisory Board. Dr. Cotler joins an impressive list of advisors helping the organization spearhead the fight against antisemitism across the world. Dr. Cotler is an Emeritus Professor of Law at McGill University, former Minister of Justice and Attorney General of Canada, and Member of Parliament. Today, he serves as Chair of the Raoul Wallenberg Centre for Human Rights. Read Here
ASSAULT ON JEWISH MAN WALKING TO BROOKLYN SYNAGOGUE INVESTIGATED BY NYPD AS HATE CRIME
By CAM
An investigation has been opened by the New York Police Department's Hate Crimes Division after a Jewish man was physically assaulted and robbed by two assailants while walking to synagogue in Brooklyn. The 41-year-old victim was punched in the face several times and had his bag and prayer shawl stolen during the incident. Read Here
HUMAN RIGHTS WATCH'S KENNETH ROTH SETS NEW LOW WITH ANTISEMITIC TWEET BLAMING ISRAEL FOR JEW-HATRED IN UK
By CAM
Human Rights Watch (HRW) Executive Director Kenneth Roth — who has a long record of obsessive bias against Israel — set a new low, engaging in blatant antisemitism with a tweet that blamed the Israeli government for the surge of hate crimes in which Jews have been targeted worldwide over the past two months. Read Here
POST OFFICE WORKER DEMANDS JEWISH MAN DENOUNCE ISRAEL IN ORDER TO RECEIVE BIOMETRIC RESIDENCE PERMIT
By Campaign Against Antisemitism
A post office worker demanded that a Jewish man denounce Israel in order to receive his biometric residence permit. Johnathan Levartovsky, 30, is a new Israeli Jewish immigrant to the UK. Mr Levartovsky visited the Post Office to collect his permit and was reportedly treated with suspicion by the clerk, who called him a "criminal" who was "murdering Palestinians". Read Here
FORMER NAZI CONCENTRATION CAMP SECRETARY, 96, TO STAND TRIAL IN JUVENILE COURT IN GERMANY FOR WW2 CRIMES
By Sharon Wrobel
A 96-year old former concentration camp secretary will stand trial in a German juvenile court, accused of having aided the murder and attempted murder of more than 11,000 prisoners at the Stutthof death camp in Nazi-occupied Poland during World War II. A German court in the town of Itzehoe, ruled in favor of starting the main proceedings in the case of Irmgard Furchner, who was employed as a typist to camp commander Paul-Werner Hoppe in Stutthof, when she was 18 or 19.  Read Here
TOP CANADIAN JEWISH GROUP BLASTS REINSTATEMENT OF TORONTO SCHOOLS EMPLOYEE WHO CIRCULATED ANTI-ISRAEL MATERIAL
By Algemeiner
A top Canadian Jewish group has strongly criticized the Toronto school board for refusing to discipline a school employee who circulated virulent anti-Israel material. Javier Dávila, a Student Equity Program Advisor with the Toronto District School Board (TDSB) sent emails to a local educators listserv that, the group said, called Israeli Jews "colonizers," quoted Palestinian terrorists Laila Khaled and Ghassan Kanafani, included material justifying suicide bombings, and accused Israel of genocide.  Read Here
ANGER AS FRENCH PROTESTERS COMPARE VACCINES TO NAZI HORRORS
By ANGELA CHARLTON and CONSTANTIN GOUVY
A French Holocaust survivor has denounced anti-vaccination protesters comparing themselves to Jews who were persecuted by Nazi Germany. French officials and anti-racism groups joined the 94-year-old in expressing indignation. As more than 100,000 people marched around France against government vaccine rules, some demonstrators wore yellow stars recalling the ones the Nazis forced Jews to wear. Other demonstrators carried signs evoking the Auschwitz death camp, claiming the French government was unfairly mistreating them. Read Here
ANTISEMITIC CHANTS ERUPT AT ANTI-VACCINE RALLY IN WESTERN POLISH TOWN OF GŁOGÓW
By CAM
An anti-vaccine protest held in the western Polish town of Głogów saw participants chant "Jews are behind the pandemic," amid a number of other antisemitic incidents. The demonstration, which involved over a hundred largely far-right attendees, was ostensibly centered around opposition to Covid-19 public health restrictions and vaccines, but quickly descended into an anti-Jewish hate fest. One of the main chant leaders asked protesters through a megaphone: "We know who is behind this whole 'plandemic' and who rules the world, right?" Someone in the crowd shouted "Jews!" in response, with the man replying "Of course it's the Jews." Read Here
'STILL IT CONTINUES': JEWISH FORMER WIFE OF PAKISTANI PRIME MINISTER IMRAN KHAN PROTESTS ONGOING ANTISEMITIC ABUSE
By Ben Cohen
The Jewish former wife of Pakistani Prime Minister Imran Khan has disclosed that she left the country in 2004 "after a decade of antisemitic attacks by the media & politicians (& weekly death threats & protests outside my house)." Writing on Twitter, Jemima Goldsmith then added pointedly: "But still it continues." Goldsmith was responding to a post by Maryam Nawaz Sharif — daughter of former Pakistani PM Nawaz Sharif — claiming that the two children she shares with former husband Khan were "being raised in the lap of the Jews." Read Here
UCLA FACULTY GROUP DECRIES 'HATEFUL AND OFFENSIVE' ASIAN AMERICAN STUDIES DEPT. STATEMENT SLAMMING ISRAEL
By Dion J. Pierre
Nine UCLA faculty members issued a letter denouncing a statement by the Asian American Studies department that condemned Israeli "settler colonialism" and accused the Jewish state of supporting Asians and Asian Americans to "yellow-wash" its reputation. The school's Asian American studies program posted the "statement of solidarity with Palestine" on its department website, condemning the recent hostilities between Israel and Hamas as "the latest manifestation of seventy-three years of settler colonialism, racial apartheid, and occupation."
ANTISEMITISM ROSE 365% IN UK DUE TO ISRAEL-GAZA WAR – REPORT
By Jeremy Sharon
The UK suffered its worst ever outbreak of antisemitic fervor in a one month period from May to June this year since records began in 1984, with a massive increase in antisemitism during this period coming against the background of the conflict between Israel and Hamas in Gaza. According to a new Community Security Trust (CST) report, a total of 628 antisemitic hate incidents took place between May 8 and June 7, more than four times the number of incidents during the same period in 2020 and the month prior to May 8 2021. The actual rise in percentage terms from the month before the conflict to the May 8 – June 7 period was an incredible 365%.
GERMANY – BRANDENBURG MINISTRY OF THE INTERIOR: LESS ANTISEMITIC CRIMES IN THE FIRST HALF OF 2021
CANADIAN PM TRUDEAU: ANTISEMITISM ISN'T A PROBLEM FOR JEWS TO SOLVE ALONE
By Jeremy Sharon
Canadian Prime Minister Justin Trudeau described the rise in antisemitic incidents in Canada as "unacceptable" and insisted that the problem was not one for the Jewish community alone, but rather is a challenge for the entire country. Trudeau made his comments during the National Summit on Antisemitism organized by Minister of Diversity and Inclusion and Canada's Special Envoy for Preserving Holocaust Remembrance and Combating Antisemitism Irwin Cotler. Trudeau said that his government will be investing some $6.4 million to strengthen security for at-risk communities around the country, including for the Canadian Jewish community and its institutions.
BRITAIN'S LABOUR PARTY BANS 4 FAR-LEFT FACTIONS IN EFFORT TO CHANGE REPUTATION ON ANTISEMITISM
By ASAF SHALEV
The Labour Party in Britain has banned four far-left factions as part of an effort to address frustration about the party's handling of antisemitism. The four factions, known for supporting former party leader Jeremy Corbyn, have been accused of downplaying claims of antisemitism as politically motivated and of condoning inappropriate comments by party members. Labour's ruling body, the National Executive Committee, voted to expel Labour Against the Witch Hunt, Socialist Appeal, Labour in Exile and Resist. Belonging to any of these groups is now grounds for removal from Labour.
POPE FRANCIS REIMPOSES RESTRICTIONS OF LATIN MASS WHICH CALLS ON JEWS TO CONVERT
By CAM
In a reversal of his predecessor's 2007 decision, Pope Francis has reimposed restrictions on the Catholic Church's use of the Latin Mass, a controversial form of liturgy which calls on Jews to convert and that until 2008 included a reference about Jewish "blindness." The pontiff's move challenges traditionalists within the Church, who were outraged by the new limits.
JEWISH AND CATHOLIC COMMUNITIES IN PORTO TEAM UP TO FIGHT ANTISEMITISM, BUILD SOCIAL SOLIDARITY
By CAM
The Jewish community and Roman Catholic Diocese in Porto, Portugal, are working together to fight antisemitism, with the proceeds from a new film to be allocated to future social solidarity projects. The film, 1618, was directed by Luis Ismael and tells the story of the Inquisition in Porto. In 2018, the Jewish and Catholic communities in Porto agreed to pursue collaboration in social and philanthropic activities, with their leaders meeting regularly.
The Combat Antisemitism Movement is a non-partisan, global grassroots movement of individuals and organizations, across all religions and faiths, united around the goal of ending antisemitism in all its forms. Since its launching in February 2019, 330 organizations and 341,000 individuals have joined the Combat Antisemitism Movement by signing the campaign's pledge. The CAM Pledge draws upon the IHRA international definition of antisemitism and its list of specific behaviors used to discriminate against the Jewish people and the Jewish State of Israel.